Wine label // Romeo & Juliet
by Nilpeter

"A wine label is, first of all, a love story. 
It is the love for an ancient activity: winemaking. More than any other activity, winemaking is able to evoke faraway traditions and memories. 
It is the love for art. Art as the creativity that from time to time has to graphically express the identity of a wine. 
Lastly, it is the love for the technique another aspect of art- through which the label is created. 
Nilpeter

is a global manufacturer of the machines that have been printing the labels of the most valuable wines of the world. For its centenary, it aims at celebrating this love story creating a label inspired by the lovers par-excellence:

Romeo and Juliet.

Such label will be part of the limited edition of Nodo d'Amore, one of the most refined wines of Valpolicella.
The land of Romeo and Juliet is the core of the Italian winemaking activities. There, one of the most representative wines will tell the story of the well-known lovers. It will renew the close bond between label and wine by creating one product, which will both celebrate 100 years of Nilpeter and fascinate experts, enthusiasts and collectors."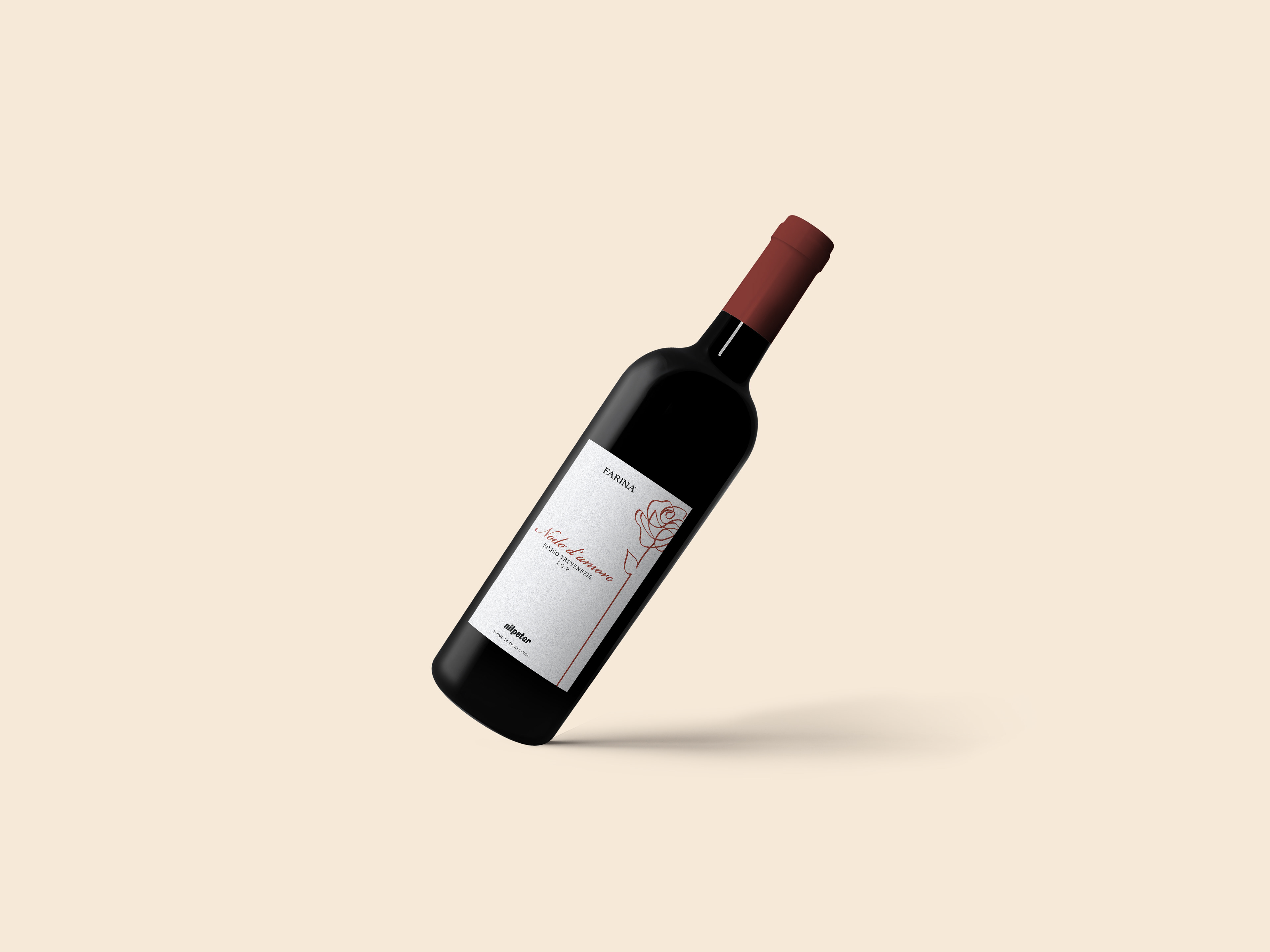 to create a really simplistic wine table, which captures the purity of love. A line art of a rose is the main object on the label, which corresponds to the handwritten font of the name of the wine

"Nodo d'amore"

. Amore also means love, therefore the main used colour is dark red. The rose corresponds to love but also to Romeo & Juliet's story. 
* FARINA and Nilpeter were logotypes, which were supposed to be included on the label without changing them.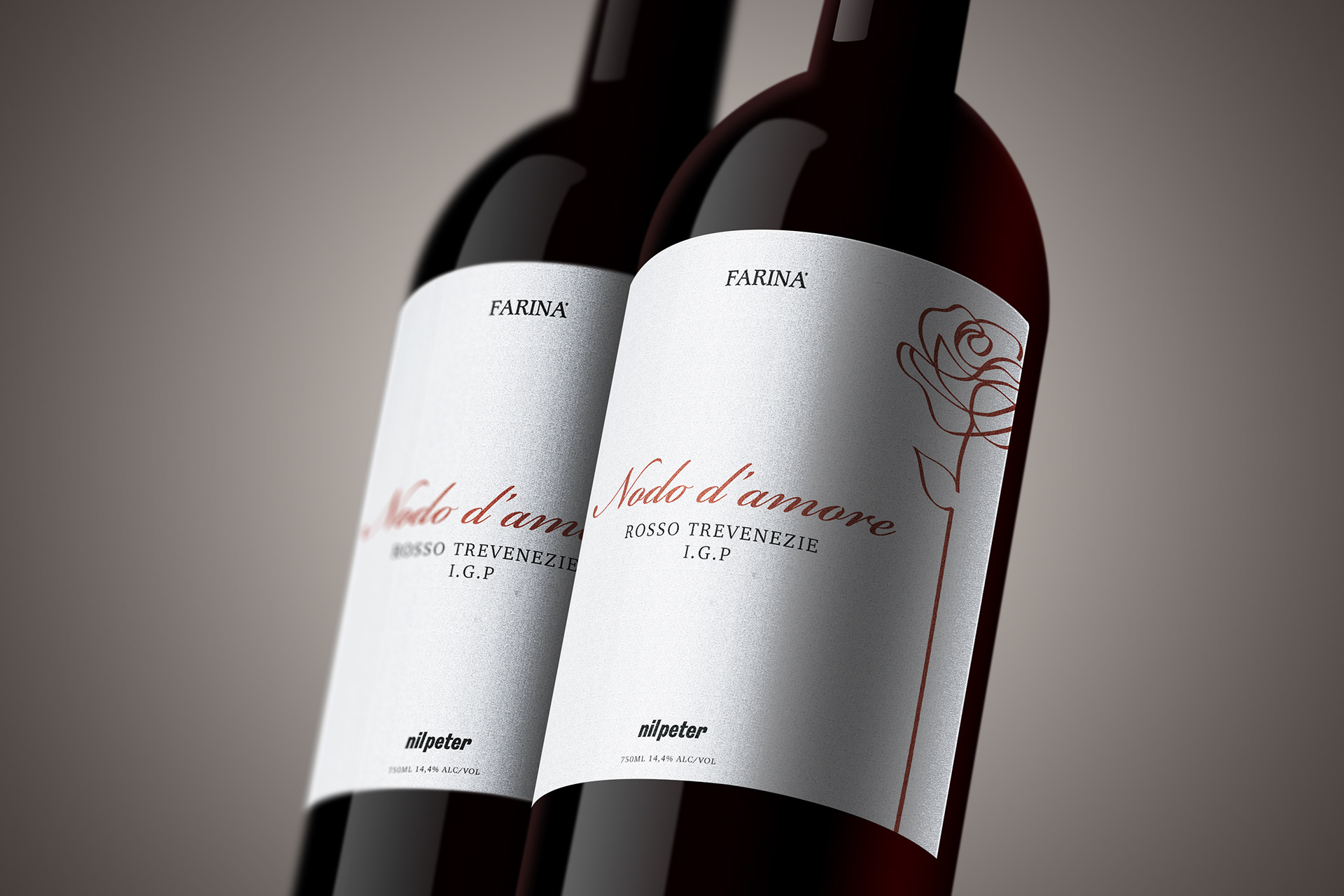 Project done for the Graphic Design course at Florence Institute of Design International // April 2019
Design - Aneliya Kalcheva