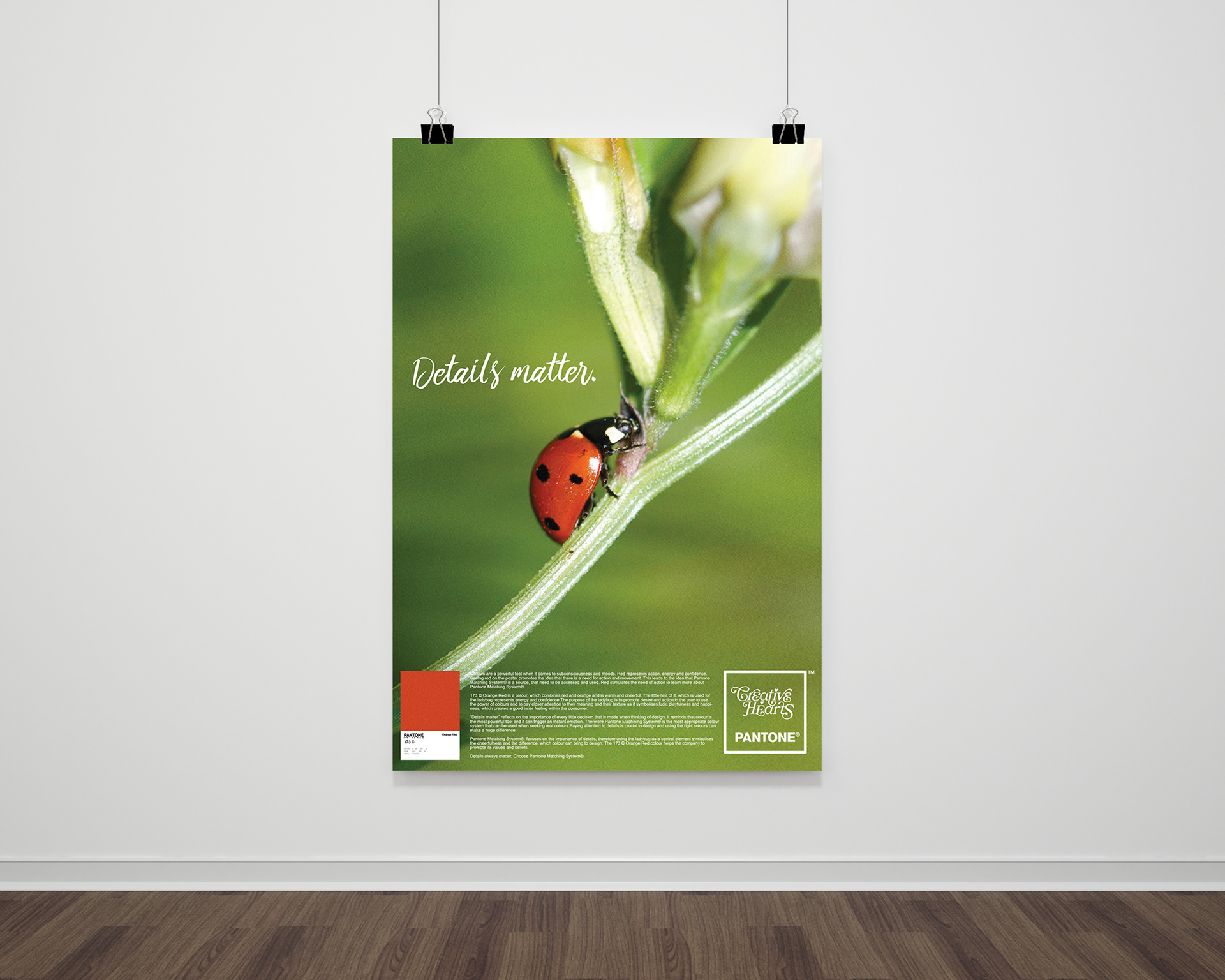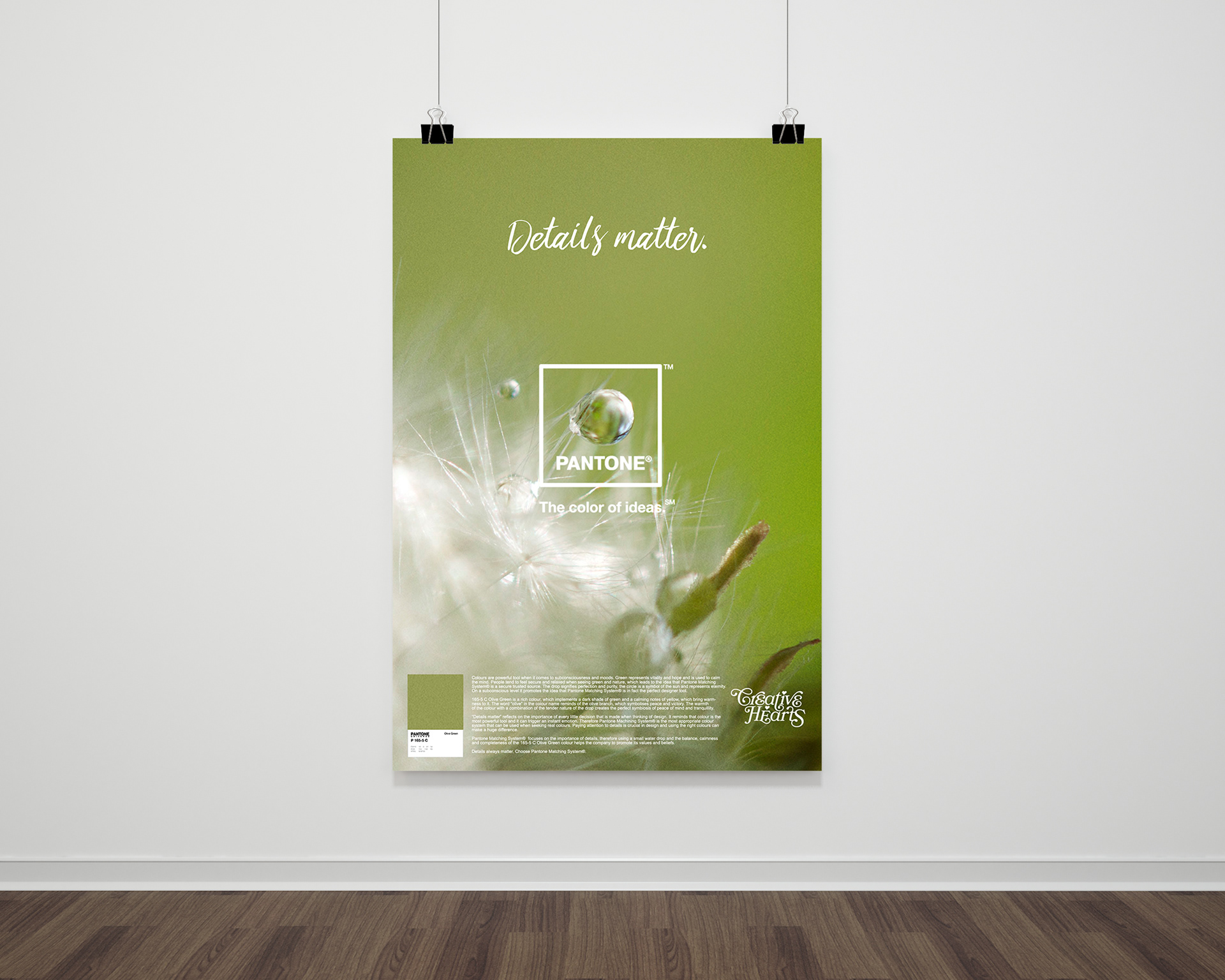 Pantone® is sponsoring the upcoming Creative Hearts conference that will be travelling across Australia. The
conference itself attracts people from a range of creative industries including; advertising, graphic design,
publishing, illustration, digital design, media production, fashion, interior design and stylists. Your task is to
design 2 x A1 posters that will be displayed in the foyer at each conference venue and also used to promote
the upcoming conference as a campaign in each city. Each of the posters must focus on a specific Pantone®
colour. You are also required to design a promotional item that ties in with your concept, to be included in the
Creative practitioners from a variety of industries, as listed above.
The brands wants to project an innovative, intelligent and inspirational strategy. As world leaders in colour
systems, they are hoping to remain relevant to the creative practitioners by reinforcing the importance of
accurate colour reproduction, while showcasing engaging design solutions.
// done at Curtin University // August, 2016